Cheap Trick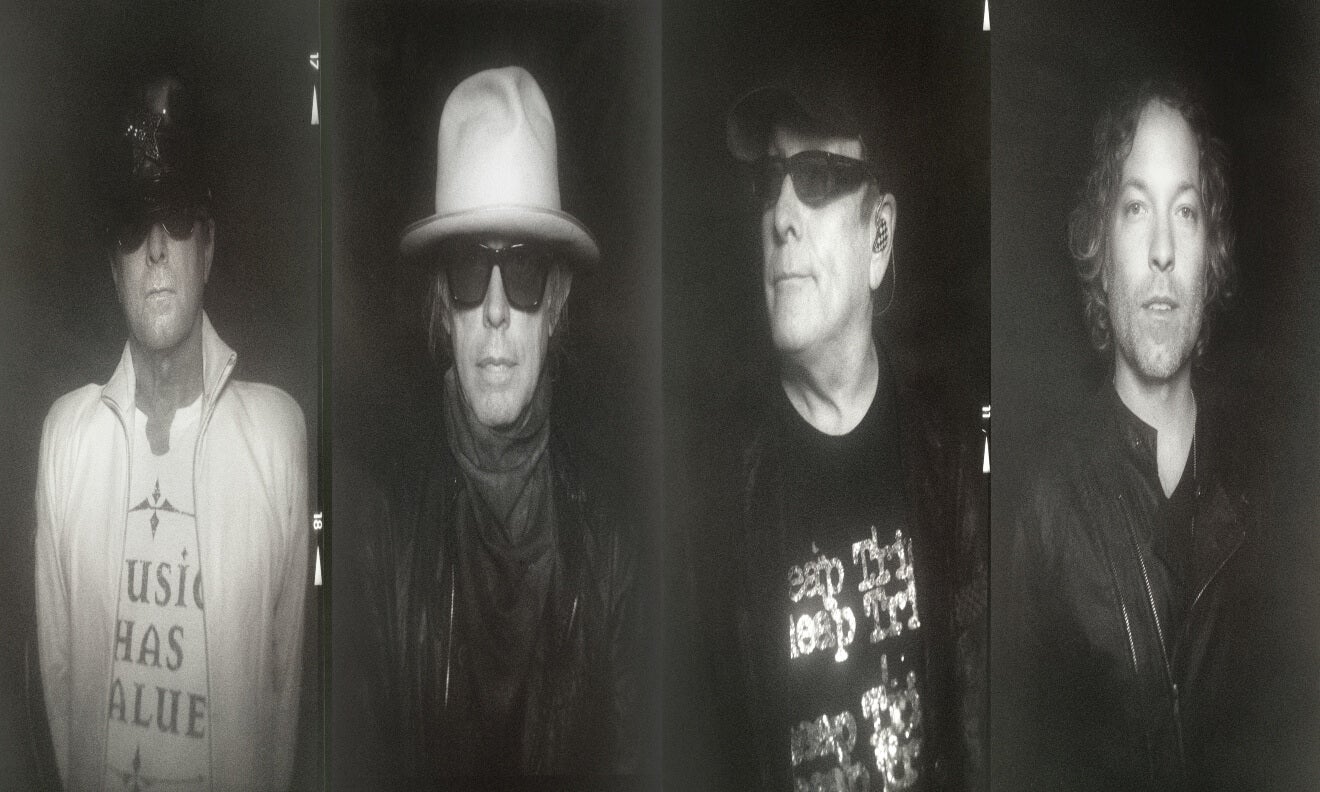 Cheap Trick
Event Details
In a world gone mad, trust Cheap Trick to remind us all of what's been lost and what we need most. Founded in 1974 by Robin Zander (vocals, rhythm guitar), Rick Nielsen (lead guitar), Tom Petersson (bass guitar), and erstwhile drummer Bun E. Carlos, the Rockford, IL-born band is back with IN ANOTHER WORLD – their 20th studio collection and first since 2017's double header of WE'RE ALL ALRIGHT! and CHRISTMAS CHRISTMAS. Produced by longtime associate Julian Raymond, the new LP sees the 2016 Rock and Roll Hall of Fame inductees doing what they do better than anyone, crafting indelible rock 'n' roll with oversized hooks, mischievous lyrics, and seemingly inexorable energy. Trademark anthems like "Light Up The Fire" and "Boys & Girls & Rock N Roll" are countered by more introspective – but no less exuberant – considerations of times past, present, and unknowable future on such strikingly potent new tracks as "Another World" and "I'll See You Again." As irresistible and immediate as anything in their already awesome catalog, IN ANOTHER WORLD is Cheap Trick at their irrepressible best, infinitely entertaining and utterly unstoppable.
"We're too dumb to quit," Nielsen says. "We just love to play."
Cheap Trick remain among the most influential and popular bands of any era, armed with an untouchable canon of certifiable classics like "He's A Whore," "California Man," "Dream Police," "Surrender," "I Want You To Want Me," and the worldwide #1 hit single, "The Flame." 2016 saw the band inducted into the Rock and Roll Hall of Fame, a long overdue acknowledgement of a nearly five decade career that has earned Cheap Trick more than 40 international gold and platinum certifications, myriad awards and industry honors, featured appearances on over 20 movie soundtracks, and total record sales well in excess of 20 million.
Thing is, where other artists of their vintage might be content to rest on their hard-earned laurels, Cheap Trick remain indefatigable, touring more than 150 nights each year while also continuing to expand their recorded catalog.
"We've put out four albums in the last three years," Zander says. "It's a work ethic that I think comes from maybe growing up in the Midwest. It's a different world now though. We made two records a year with our first four albums."
"We try to just knock it out," Nielsen says. "We never were one of those bands that spent months and months and months and months sitting in a studio, trying to make it better and better and better."
Cheap Trick attributes much of their recent creative boom to both Daxx Nielsen – the band's touring drummer since 2010 – and Academy Award-nominated producer/songwriter Julian Raymond, the de-facto "fifth member" of Cheap Trick and friend for more than three decades.
"Julian's a godsend," Nielsen says. "Working with us is like herding cats, but he does it. He listens to everybody. Bad ideas, good ideas, he listens to them all. It's what a real producer does."
"We consider him part of the band," Zander says. "He's a songwriter, a singer, a musician, a producer. He's the whole package of somebody that you want to work with."
Sessions for IN ANOTHER WORLD got underway with Raymond at Nashville's Love Shack Studios during a free week amidst the band's endless tour. The band's approach to songwriting remains the same as ever, with each member contributing ideas and musical elements that are then made whole through collective creativity.
"We all have home studios," Zander says. "So the basic stuff – demos and pre-production – comes from our homes individually and then we bring that into the band. If it's half-baked, we throw it back in the oven and fix it up. Then we set aside a week and go in and record the record."
"We've built up all these different ideas over all the years," Petersson says. "There will be certain things that maybe didn't strike people at the time but now it's like, what's that? Wow, that's great."
Kicking off with "Here Comes The Summer" – which first appeared in 2018 as a standalone single titled "The Summer Looks Good on You" – IN ANOTHER WORLD is Cheap Trick at their most eclectic, touching on a myriad of distinct sounds and song approaches, from the breakneck "Another World (Reprise)" to the swampy Chicago blues number, "Final Days" (the latter boasting fiery harmonica from GRAMMY® Award-nominated singer and Wet Willie frontman Jimmy Hall).
"Cheap Trick has always been diverse," Nielsen says. "We didn't just try to write a pop song and then make the rest of the record a bunch of other pop songs, just not as good."
"There's a lot of nuance in our songs," Nielsen says. "They sound fairly simple but they're not."
To be sure, a slightly dark sense of unknowing permeates IN ANOTHER WORLD, imbuing songs like "Another World" and "So It Goes" with a haunting new meaning in these strange times. Though "The Party" might swagger like the Sunset Strip in the 1980s, the song is in fact, says Zander, about living on "the edge of death."
"This record in particular reflects what's going on in the world around us right now," Zander says. "We've always been a positive band, we've always been hopeful, even when we're being tongue in cheek. But now that we're getting older there's not as much nyah-nyah-nyah-nyah-nyah going on."
"We don't go out of our way to bring stuff up," Petersson says. "Whatever happens, happens. I don't know how to explain it. Everything seems crazy now but when we were growing up, it was crazy too. Vietnam, Nixon. Kent State. Somebody said to me, was it much better then? It was bad then. Was it polarized? Yes. Was it frightening? Yes. Looking back on it, it was that bad. At least then you could go to a rock 'n roll show, but there's nothing we can do about that at the moment."
From their very start, Cheap Trick have proudly asserted themselves as rock 'n' roll fans, a passion often manifested through inventive cover versions both on stage and in the studio. IN IN ANOTHER WORLD includes the band's timely rendition of John Lennon's still-relevant "Gimme Some Truth," originally released for Record Store Day Black Friday 2019 and featuring the instantly recognizable guitar sound of erstwhile Sex Pistol Steve Jones.
"That came from watching TV and listening to these politicians," Zander says. "They're just constantly shoved down your throat. That song just popped into my head and I thought, oh my god, it means more nowadays than it did back when John wrote it. So I went into my own studio and did a version of it. The single came out before the album but then later on, we decided, why not put it on the record?"
"It's so cool to have Jones on there," Petersson says. "He's a funny guy. He's got a style that's unmistakable; he's got a great feel and a great sound. Just perfect for that type of song."
Cheap Trick are of course one of rock's hardest working live acts, lighting it up at arenas, concert halls, and amphitheatres worldwide more than 150 nights each year. Alas, recent events have forced the band off the road for perhaps the longest hiatus of their storied history. Cheap Trick hope to return to the endless highway, with plans to support their good friends in ZZ Top's 50th Anniversary tour now postponed until 2021.
"We don't go on tour for 18 months and then go home for 18 months," Petersson says. "We're on call, all the time."
"Right now, obviously, it's out of our hands," Nielsen says. "If we don't see each other for a bit, or if we don't play live for a week or two, we just fall right back into it. We never get rusty – we started out rusty."
IN ANOTHER WORLD makes it abundantly clear that Cheap Trick remain as one of a kind as ever before, indefatigably blasting out perfect pop rock 'n roll with high craft, cheeky humor, and amp-blasting power. Indeed, IN ANOTHER WORLD stands as triumphant testament to Cheap Trick's constant creative motion, these venerable veterans as energized and enthused as a young band just out of the garage.
"On our first album I wrote, 'I'm 30 but I feel like 16,'" Nielsen says. "Well, I still feel like I'm 16… at least until reality hits me. But when I get up and play, I still feel like the youngest guy up there."
"We're always thinking about the next one, whatever it is," Petersson says. "As soon as we finished the latest one and we're like, okay, now what's next? It's nice, in that we have a creative outlet that we're always looking forward to. You come home from the road and you're playing guitar or hearing something on the radio, thinking, oh wow, that gives me a great idea for the next record. We're always thinking that way. We're always looking to the next one."
"This band is held together by music," Zander says. "It's the super glue that keeps us writing and putting records out. The reason we started the band in the first place was to tour and write songs and put records out. If all that went away, there would be no point then, would there?"
COVID-19 ALERT: We have taken enhanced health and safety measures to protect our venue guests. However, there is an inherent risk of exposure to COVID-19 in any public place where people are present. COVID-19 is an extremely contagious disease that can lead to severe illness and death.
By entering the venue, you voluntarily assume all risks related to exposure to COVID-19, and Venue disclaims any and all liability related thereto.
In accordance with the guidance and recommendations set forth by the CDC and local health officials, we respectfully request that the following guests not attend tonight's event:
Guests who are feeling sick or experiencing cold or flu-like symptoms (including fever, cough, and shortness of breath).
Guests who have been diagnosed with, or believe to have contracted, COVID-19, unless you have had no fever for 72 hours (without the use of medicine) and 10 days have passed since symptoms first appeared.
Guests who have not been fully vaccinated and have been in contact with an individual diagnosed with COVID-19 within the past 14 days.
Due to the ongoing COVID-19 pandemic, all guests age 10 and older, regardless of vaccination status, will be required to wear a face mask that fully covers both the nose and mouth while inside Chartway Arena, except when eating or drinking.