The Norfolk Forum: Gen. James Mattis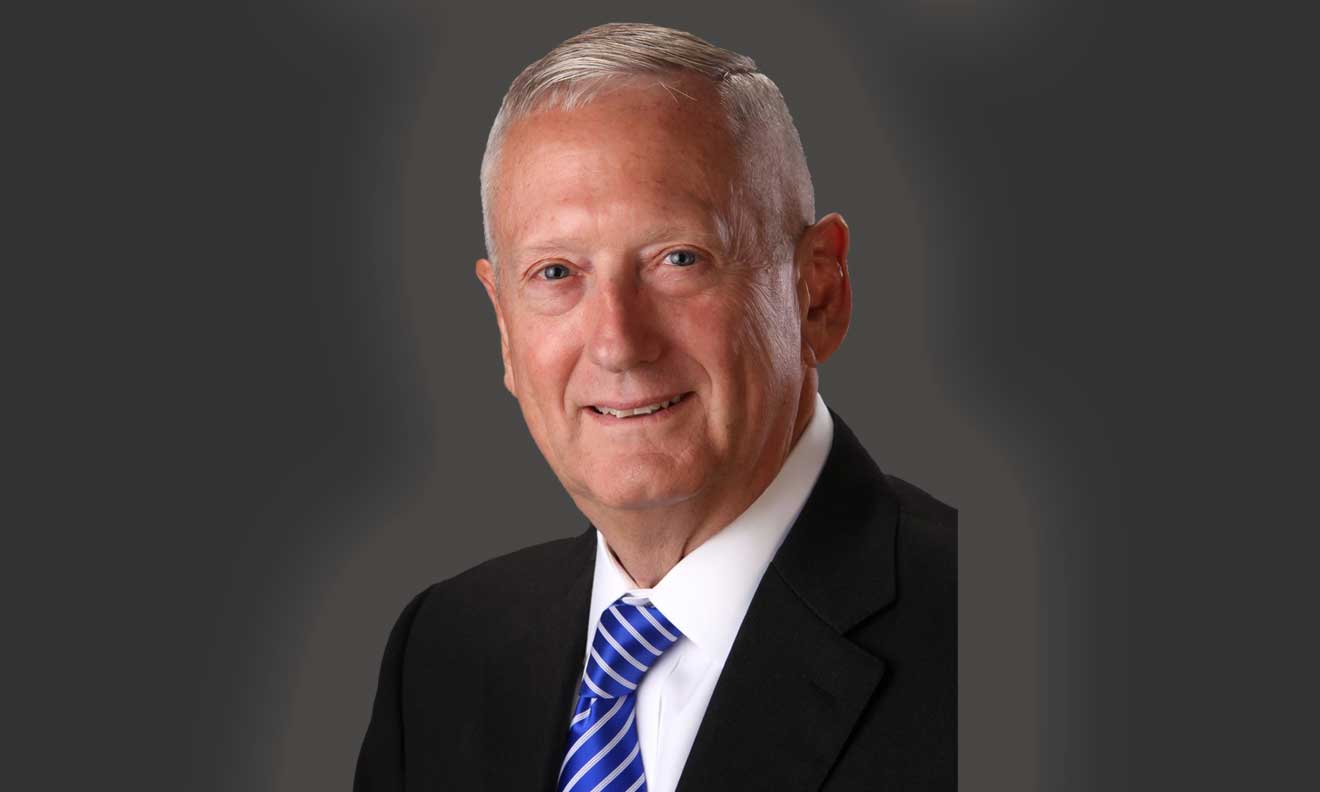 May
25
, 2021
The Norfolk Forum: Gen. James Mattis
Date

May

25

, 2021

Event Starts

7:30 PM
The Norfolk Forum: Gen. James Mattis
Event Details
In partnership with Old Dominion University
A dedicated patriot, intellectual, and strategist, former Secretary of Defense and retired Marine General James N. Mattis exemplifies principled leadership in times of turbulence.
One of the preeminent leaders of his generation, Gen. James Mattis has spent nearly 50 years in the service of his country. Renowned for his diligent study of war, and his dogged efforts on the battlefield, Gen. Mattis is described as a principled commander who isn't afraid to tell it like it is.
A rare combination of thinker and doer, and scholar and strategist, Gen. Mattis knows the monumental powers and responsibility of our military forces, and the challenges of our dangerous and complex world. His matchless dedication to his job and country earned him universal respect and reverence – from allies and adversaries alike.
Gen. Mattis served as the 26th Secretary of Defense of the United States for nearly two years before resigning with distinction. With his reputation as a sharp analyst and venerable wartime leader, Gen. Mattis received nearly unanimous, bipartisan support for his nomination. A living Marine Corps legend, he made history by securing special permission from Congress to lead the Pentagon, sooner than he was eligible.
During his 44 years in the Marines, Gen. Mattis rose from an 18-year-old reservist to the highest rank of four-star general. He capped off his military career as head of the U.S. Central Command, where he was in charge of all American forces serving in the Middle East and oversaw operations in Iraq and Afghanistan, as well as parts of Syria, Iran, and Yemen. He retired from the post in 2013. It would be just four years later, in 2017, that he would answer the call to serve again, as the first member of President Donald Trump's cabinet cleared to take office.
A veteran of three wars, Gen. Mattis spent much of his career involved in overseas conflict. Described by colleagues and his staff as brave, honest, and humble, Gen. Mattis proved to be an exceptional motivator of Marines and developed a leading style that endeared him to his troops.
A patriot who always put country above self, Gen. Mattis steeped himself in the history and tradition of the military and dedicated himself to the Marine Corps. Thoughtful, compassionate, and strategic, he offers insightful lessons in leadership, with a deep focus on the art of empowering individuals.
Additional Ticket Information
Tickets to this event are currently not available. Please check again at a later date as ticket availability may change.
General Admission price is $50.00. All seats are general admission (floor is seated).
ODU Faculty, Staff, and Students can purchase discounted tickets by presenting their valid ODU ID at the Chartway Arena Box Office.
ODU Faculty/Staff General Admission tickets are $40.00 each.
Student General Admission tickets are $15.00 each.
We have taken enhanced health and safety measures to protect our venue guests. However, there is an inherent risk of exposure to COVID-19 in any public place where people are present. COVID-19 is an extremely contagious disease that can lead to severe illness and death. According to the CDC, senior citizens and guests with underlying medical conditions are especially vulnerable. By entering the venue, you voluntarily assume all risks related to exposure to COVID-19, and Venue disclaims any and all liability related thereto.
In accordance with the guidance and recommendations set forth by the CDC and local health officials, we respectfully request that the following guests not attend this event:
Guests who are feeling sick or experiencing cold or flu-like symptoms (including fever, cough and shortness of breath);

Guests who have been diagnosed with, or believe to have contracted, COVID-19, unless you have had no fever for 72 hours (without use of medicine) and 10 days have passed since symptoms first appeared;

Guests who have been in contact with an individual diagnosed with COVID-19 within the past 14 days; and

Guests who have traveled internationally in the past 14 days.
All patrons entering the venue will be required to wear a facial covering or mask and keep it on at all times while in the venue.