Styx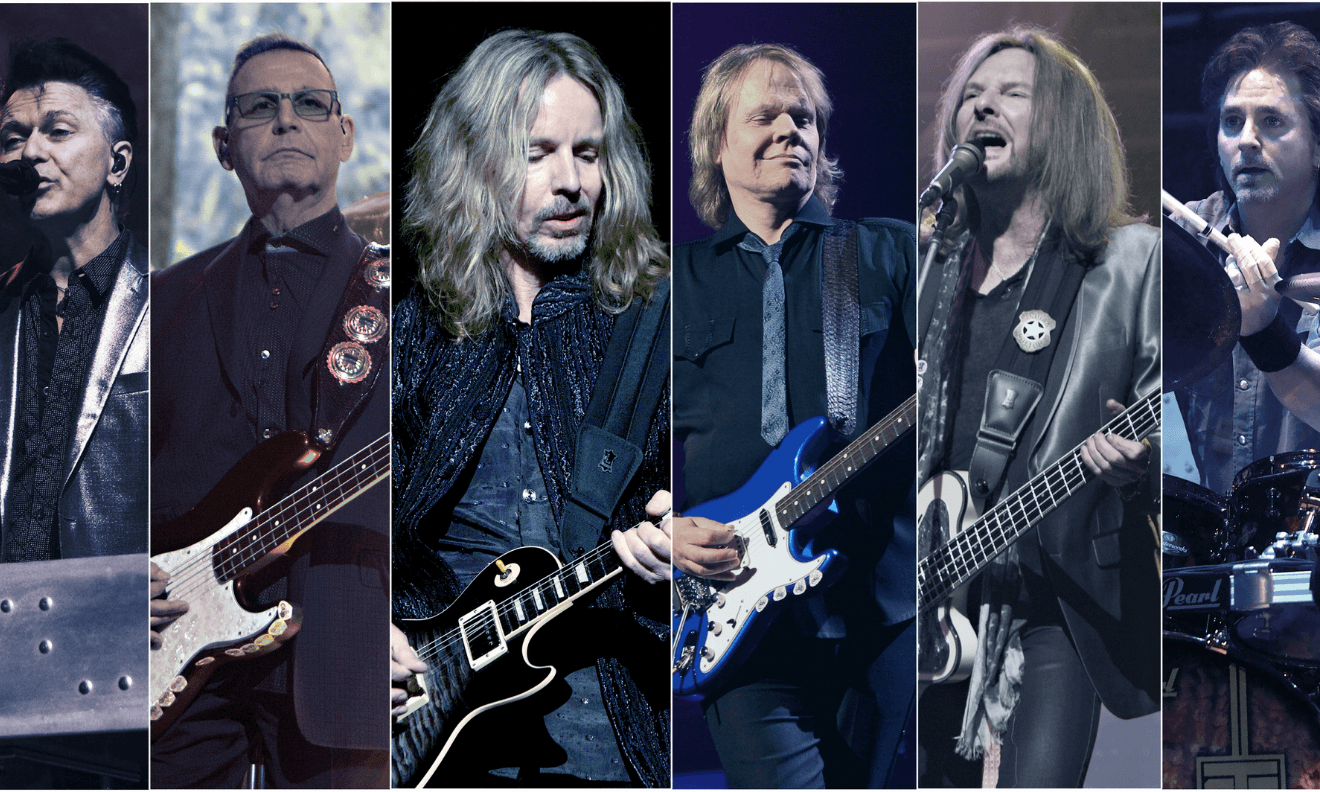 Styx
Event Details
Renegade rockers STYX are coming to Chartway Arena in Norfolk, VA on August 10, 2021. STYX, the rock band that has forged an indelible legacy both on record and onstage hits the road in support of their new album, CRASH OF THE CROWN, due out June 18 on the band's label, Alpha Dog 2T/UMe.
Hampton Roads' favorite, Anthony Rosano and the Conqueroos, will open.
About Styx
A new era of hope, survival, and prosperity comes calling with the release of CRASH OF THE CROWN, STYX's new studio album, which was written pre-pandemic and recorded during the trying times of the pandemic. The legendary and multi-Platinum rockers--James "JY" Young (lead vocals, guitars), Tommy Shaw (lead vocals, guitars), Chuck Panozzo (bass, vocals), Todd Sucherman (drums, percussion), Lawrence Gowan (lead vocals, keyboards) and Ricky Phillips (bass, guitar, vocals)--will release their 17th album June 18 on the band's label, Alpha Dog 2T/UMe, which will be sold as clear vinyl, black vinyl, CD, and on digital platforms. Fans can pre-order it here and at Styxworld.com. The title track to CRASH OF THE CROWN is now available to stream and download with pre-orders on digital platforms. Fans can listen to the new song here.
STYX's holy mission for cutting CRASH OF THE CROWN was crystal-clear to its co-creator from the get-go. "Absolutely no obstacles were going to get in the way of how we approached creating this album," singer/guitarist Tommy Shaw concludes about the herculean recording efforts of his fellow COTC makers. "And everything came out exactly the way we wanted to hear it."
CRASH OF THE CROWN is the follow-up to STYX's 16th studio album, THE MISSION (their first in 14 years at the time, which critics called "a masterpiece") which was released June 16, 2017 on the band's label, Alpha Dog 2T/UMe. The highly anticipated two-disc reissue of THE MISSION was released on July 27, 2018 via Alpha Dog 2T/UMe, which includes a CD of the original album, as well as a Blu-ray of the album mixed in 5.1 surround sound accompanied by stunning visualizations for each of the album's 14 songs based on the album artwork. It originally debuted on various Billboard charts, including: #6 Top Rock Albums, #11 Physical Albums, #11 Vinyl Albums, #13 Current Albums, #14 Billboard Top Albums, #16 Retail, #17 Mass Merch/Non-Traditional, #29 Digital Albums, and #45 Billboard 200 (includes catalog and streaming).
COVID-19 ALERT: We have taken enhanced health and safety measures to protect our venue guests. However, there is an inherent risk of exposure to COVID-19 in any public place where people are present. COVID-19 is an extremely contagious disease that can lead to severe illness and death.
By entering the venue, you voluntarily assume all risks related to exposure to COVID-19, and Venue disclaims any and all liability related thereto.
In accordance with the guidance and recommendations set forth by the CDC and local health officials, we respectfully request that the following guests not attend tonight's event:
Guests who are feeling sick or experiencing cold or flu-like symptoms (including fever, cough, and shortness of breath).
Guests who have been diagnosed with, or believe to have contracted, COVID-19, unless you have had no fever for 72 hours (without the use of medicine) and 10 days have passed since symptoms first appeared.
Guests who have not been fully vaccinated and have been in contact with an individual diagnosed with COVID-19 within the past 14 days.
Individuals who are fully vaccinated are not required to wear masks while inside Chartway Arena. However, they may continue to wear a mask if they wish to do so.
Unvaccinated individuals are required to wear masks while inside Chartway Arena.