Amazon Hub Lockers are now available at Chartway Arena. The Lockers are open to the public 24 hours a day, seven days a week and offer a secure and convenient method to receive online orders.
Where are the Lockers located?
The Amazon Hub Lockers are outside the arena on the 43rd Street side of the venue. You will find them behind the Starbucks patio seating and between the entrances to Starbucks and the Big Blue Room (see photo below).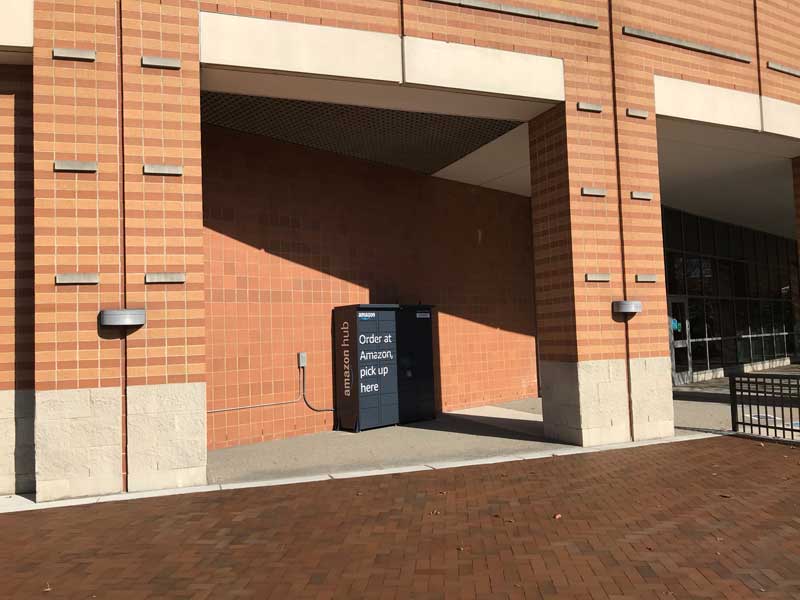 How do I use the Amazon lockers?
To use our Amazon Hub Locker, follow these simple steps:
Shop at Amazon as usual. Add items to your basket and proceed to checkout.
Under Shipping Address, choose "Or pick up near this address." Search for Chartway Arena, 4320 Hampton Blvd., Norfolk, VA 23508, and select "Amazon Hub - Locker - Locksmith" as your delivery address.
You'll receive a barcode and numeric code from Amazon via email or text once your package has been delivered.
Scan your barcode or enter your numeric code at the Locker to collect your package.
For additional information regarding Amazon Lockers, please CLICK HERE.