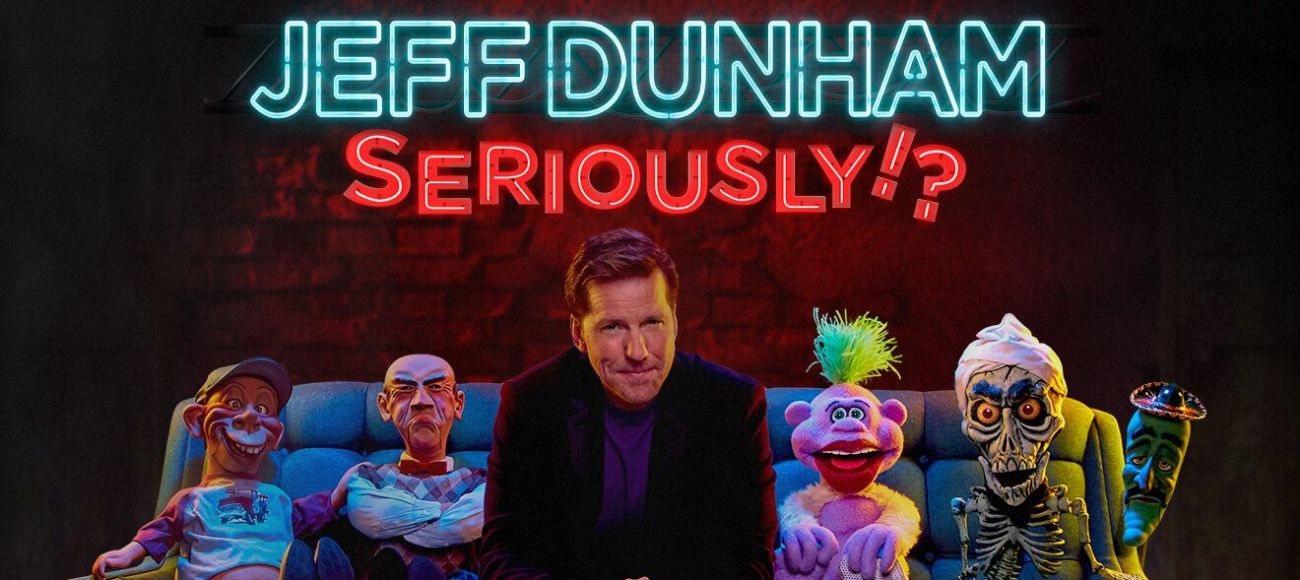 Jeff Dunham Returns To Chartway Arena In February 2022
FOR IMMEDIATE RELEASE:
CONTACT: Tyler Gambrell
COMEDIAN JEFF DUNHAM BRINGS SERIOUSLY?! TOUR
TO CHARTWAY ARENA ON FRIDAY, FEBRUARY 11, 2022
Tickets Go On-sale on Monday, October 4 at 10am at YnotTix.com
(NORFOLK, VA, September 27, 2021) – Get ready for a whole lot of Jeff Dunham. The internationally acclaimed comedian and ventriloquist is heading out on the road with his Seriously!? Tour and making a stop at Norfolk's Chartway Arena on Friday, February 11, 2022.
The pre-sale will begin Friday, October 1st at 10AM, and fans can sign up to Chartway Arena's All Access Club for presale access. Tickets go on-sale to the general public on Monday, October 4th at 10AM. Tickets start at $51.50 and will be available to purchase at YnotTix.com
For more than thirteen years, Jeff Dunham and his delightfully irreverent cohorts, Peanut, Walter, Jose Jalapeno, Bubba J and Achmed the Dead Terrorist, have filled arenas across the U.S. and the world with their multiple blockbuster tours. And now, after taking the year off that nobody wanted, the comedian/ventriloquist and the little guys in his suitcase are restarting their much-claimed international tour "Jeff Dunham: Seriously?!"
For more information about Jeff Dunham, visit his website at www.jeffdunham.com.
# # #
About Chartway Arena
Chartway Arena is a 9,100-seat multi-purpose arena located on the campus of Old Dominion University. Operated by Spectra Venue Management since it opened in 2002, Chartway Arena is known as one of the premier mid-sized collegiate venues in the country. Chartway Arena is home to Old Dominion Monarch Men's and Women's basketball, as well as concerts, family shows and other attractions for the Hampton Roads area. Visit www.chartwayarena.com for more information on upcoming events.
About Spectra
Spectra is an industry leader in hosting and entertainment, partnering with clients to create memorable experiences for millions of visitors every year. Spectra's unmatched blend of integrated services delivers incremental value for clients through several primary areas of expertise: Venue Management, Food Services & Hospitality, and Partnerships. Learn more at SpectraExperiences.com. Follow Spectra on Facebook, Instagram, Twitter and LinkedIn.
Venue Media Contact: Tyler Gambrell
E: tyler.gambrell@spectraxp.com